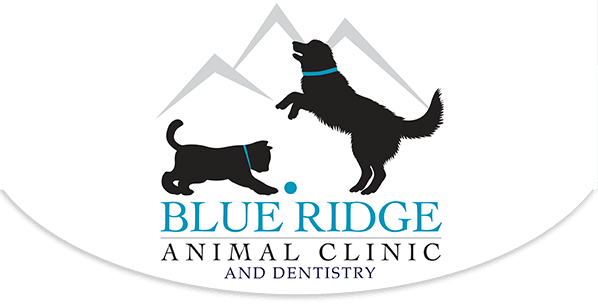 Hours M - F: 7:30am - 5:30pm | Closed:12:00pm - 1:30pm Every day
| Sat and Sun: Closed, Open for Boarding Pick-up Only 4:15pm
PH 334-279-5333
4422 Wetumpka Hwy,
Montgomery, AL 36110
Preferred Animal Hospital in Wetumpka and Montgomery, AL
Welcome to Blue Ridge Animal Clinic!
When it comes to your pet's good health, the right veterinarian is important. Our veterinary team at Blue Ridge Animal Clinic has some of the best veterinarians in the Wetumpka and Montgomery Area, and we have one goal: your pet´s good health. Our veterinary services include preventative pet care (exams, vaccinations, flea and tick control, and weight management), veterinary surgery, pet dental care, and, if your pet is sick, general veterinary medicine. We offer the best veterinary diagnostic imaging including digital radiology, dental radiology and in-house laboratory.
Your Trusted Local Vet in Wetumpka and Montgomery, AL
We are experienced and highly-trained veterinarians practicing high-quality veterinary medicine in a warm, friendly and compassionate animal hospital. We individualize health care for each pet so that each pet receives the veterinary care they need, and we take the time to answer all of your questions about your pet´s health.
Blue Ridge Animal Clinic Reviews
Your opinion help us grow!
Help us spread the word about our mission to provide the very best veterinary care for the pets in Montgomery by leaving us a review...
Drop Off Veterinary Care Appointments
Easy, Affordable Vet Care
Bring your pet to us between 7:30 a.m. and 9:00 a.m. and we will treat your pet as if they were our own for the day while they receive their veterinary care.
Our Animal Clinic has been serving Montgomery, Blue Ridge, Wetumpka, Mt Meigs and adjacent towns in Alabama since 1995

Blue Ridge Animal Clinic © 2022
Blue Ridge Animal Clinic
4422 Wetumpka Hwy
Montgomery, AL 36110
Phone: 334-279-5333
Website Design by Cheshire Partners LLC